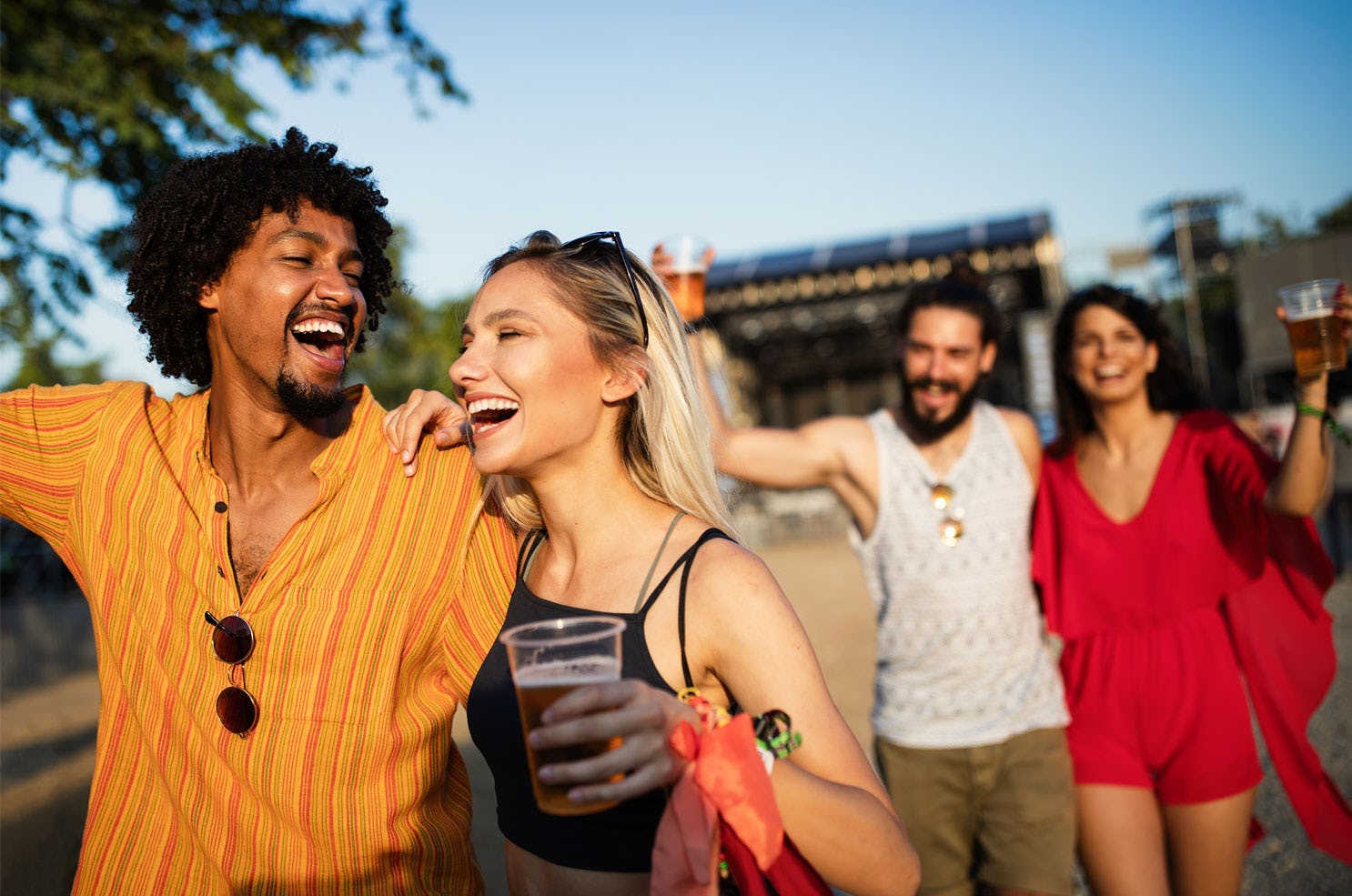 NEWS
A Look at Summer Events Happening in Newark, New Jersey.
Top 8 Summer Events for 2021
Let's talk about all things Newark!  What's going on around the neighborhood and how can you get involved? There is something for everyone whether you want to learn about the arts scene, visit a market, or unwind with a group of friends after work. Look no further for a comprehensive guide to help you make the most of your new home at the Arbol this summer.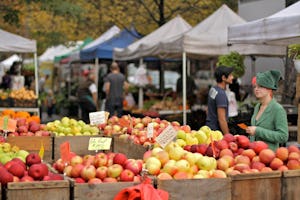 1. Newark Downtown District Market takes place weekly on Thursdays from 11am to 3pm beginning on June 24th and running until September 30th, 2021. The market is located at the PSE&G Plaza, a large, open-air space at 80 Park Place in Newark, NJ. A wide variety of vendors will be in attendance offering produce and prepared foods to arts and crafts. There will also be tables highlighting local businesses and community-based organizations, and a seating area dedicated to food delivery services bringing food from downtown restaurants. Formerly called the NDD Common Greens Farmers Market, this new version of the market seeks to bring together locals to connect with the community through collaboration and visibility for up and coming personalities. A different live solo musician or band will perform each week.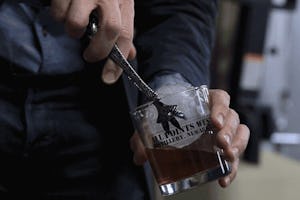 2. Gather your friends for a Distillery Tour and Tasting by All Points West Distillery in Newark's Ironbound on Saturdays beginning at 6pm and 7:30pm until September 18th.This tour includes a 15-minute welcome with a cocktail (Grain and Malt Old Fashioned), a 30-minute tour, 40-minutes in the tasting room, with a tasting flight of Malt and Grain, Rum, and either Gin or Vodka. You will learn about the breweries that historically operated throughout the area as well as how they have changed and adopted  new production processes for Gin, Run and Whiskey. Following the tour, you will have the chance to purchase additional cocktails or bottles to take home as well as explore on your own.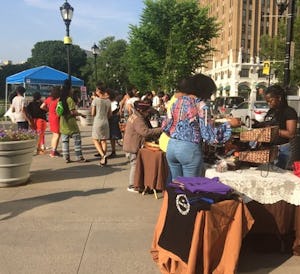 3. Newark First Fridays happen every month and have been a longstanding event that unites the city. Independently organized, these events feature a running combination of artists and vendors as well as nonprofits focused on economic impact and environmental responsibility. Coming up over the summer months, the Lawn Market events will be moving through the city and are a great way for artists to showcase their work and meet other creatives. There are also performances scheduled as well as wine tastings at CoolVines at the Hahne & Co. building on Halsey Street, and the Brick City Comedy Revue hosted by Justin Williams at Kilkenny Alehouse with a rotating cast of performers.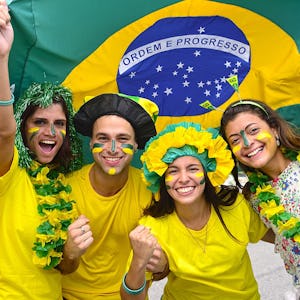 4. Brazilian Day Newark takes place over Brazilian Independence Day and Labor Day weekend at the beginning of September in the Ironbound neighborhood. This free, open air event celebrates Brazilian culture with traditional food, music, dancing, arts vendors, and a parade. A detailed schedule of events is forthcoming on the Brazilian Day Newark website and is sure to include an exciting list of activities. Past years have included classes, contests, exhibitions and processional of the Brazilian state flags. 
5. Another annual cultural event that takes place in Newark's Ironbound is Portugal Day. The day includes music and dance, coupled with the best of Ferry Street's Portuguese restaurants serving classic dishes such as BBQ chicken, grilled sardines, chouriço sausages, and of course sangria. The dates for the 2021 event have not been announced yet, but stay tuned for updates posted on the Newark Happening website and look forward to a lineup of exciting. 
6. Four Corners Public Arts and Urban Agriculture Cooperative is excited to announce the second year of Murals | Market | Music at the Treat Place on Saturday, July 10th from 10am to 5pm. This immersive event was developed with the support of local officials to open up a space for increased awareness of local businesses, as well as to empower creative initiatives, and unite the community.  Artists Adina Farinango, Amrisa Niranjan, Diana Candelejo, and Sally Helmi, worked with designer Nadya Andrianova to create posters which will be distributed directly to immigrant communities in downtown Newark. As the name implies, there will also be a marketplace selling local produce and baked goods. Source of Knowledge, the Newark Public Library, and Para Kids will provide bilingual reading opportunities and author talks. Live music will be playing throughout the course of the day by a selection of wonderful local musicians.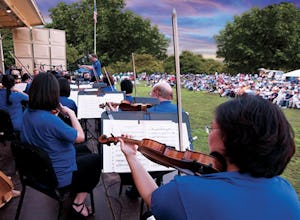 7. The Newark Museum of Art is partnering with the New Jersey Symphony Orchestra to host the Arts in the Garden series throughout the summer, running from June 9th to September 24th, 2021. The events include concerts, films and celebrations highlighting a range of artistic mediums and utilizing the museum's Alice Ransom Dreyfuss Memorial Garden. There is limited capacity for these events and tickets must be purchased in advance to ensure the safety of all attendees. Some examples of the events in the line-up include a jazz concert, a movie night where community members can choose the movie by voting on social media the week beforehand, and a family-friendly performance of Peter and the Wolf.        
8. The Essex County Free Summer Music Concert Series will feature the New Jersey Symphony Orchestra at Branch Brook Park on Thursday, August 26th, 2021. Located less than a mile from Arbol, this event is easily walkable and a wonderful way to celebrate summertime with fellow tenants and friends. Musicians will be performing a variety of pieces from composers such as Pedro Elías Gutiérrez, Oscar Lorenzo Fernández, John Williams and George Walker. Also on the program is Florence Price's "Nimble Feet" from Dances in the Canebrakes and Aaron Copland's highly regarded "Saturday Night Waltz" from Rodeo. The concert will begin at 7:30pm with a fireworks show afterwards, beginning at around 9:15pm.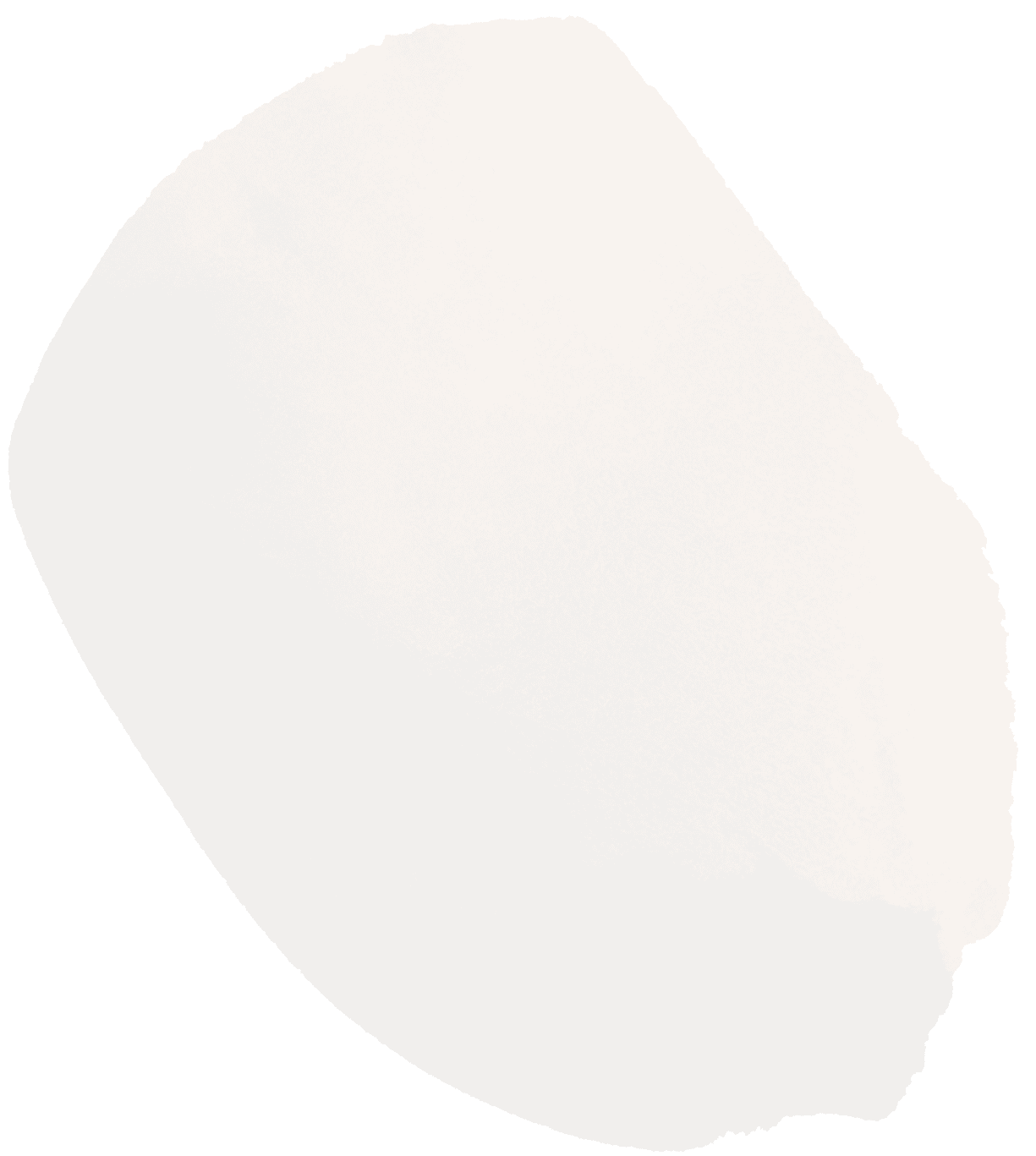 CONTACT ARBOL
Hey there! Let's talk.